The Best Carpet Remnants In South Jersey
If you're looking for a great deal on carpet, look no further than carpet remnants! As you can imagine, Burlington workers are constantly installing new carpets all over the area. As a result, we have a ton of carpet remnants for you to choose from. If you're not sure what a carpet remnant is, it's essentially a scrap of carpet left over from one of our jobs.
Flooring companies like Burlington often buy carpets in rolls that can be cut to fix the size and shape of your home. As we complete the job, there are often times pieces of that carpet left over. They're usually too small to use on another project and can be oddly shaped after cutting. These remnants are then sold in 'as is' condition to those who are interested.
The carpet remnants are still too large and valuable to throw away, as many customers can use them for different projects. As a result of being 'leftovers', consumers can often buy these carpet remnants at a really good, discounted price. There are plenty of uses for these pieces, as we'll list below:
Lower Traffic Areas are one of the best ways to use carpet remnants. These pieces are often stitched together with other remnants to make up maybe a smaller area of the home that doesn't get a lot of foot traffic. That can make these pieces not as durable as the full carpet, but they still bring great value to any home.
Worn out spaces are another great use of carpet remnants. Let's say you're remodeling and get rid of an old appliance to make room? Then you have a tiny section where you might want to fill that spot with carpet. Or it's possible one area of the carpet is really worn out from heavy use and it's cheaper to deal with that spot than replace the entire carpet.
Creative people use several carpet remnants to make rugs. You can get them in a variety of different looks and feels, so if you're feeling up to doing some creating and want to make your own rug, look no further!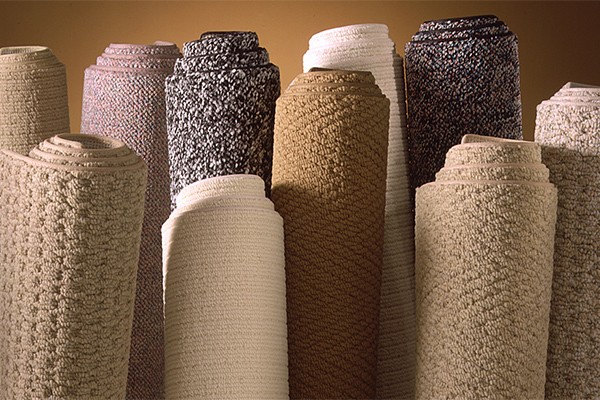 Looking for Carpet Remnants from South New Jersey?

It's not really a good idea to bunch together several remnant pieces to carpet an entire floor. That should still be done by whole carpet pieces. That's because it can be difficult to find a variety of pieces that will perfectly fit your floor. Not to mention, stitched up pieces will be less durable and will break down easily unlike a full carpet.
They're simply meant to be repurposed carpet leftovers that can be used creatively to fill a small need. Because Burlington is the largest seller of carpets and other flooring types, we have plenty of remnants just waiting to be the next area rugs or carpet fix you might need.