The Best Commercial Flooring In South Jersey
No one knows better than Burlington that the commercial world is constantly changing. There's always new updates and better ways of getting things done. When new businesses go up, remodels need to take place, or it's time to spruce up the office, we have you covered as the area's best flooring company, period!
If you desire quality commercial flooring, then Burlington has the selection for you to choose from. We know you have to perform and get the job done right, which is why all the area's top contractors and workers use us as their flooring headquarters. All of our flooring options are wide in variety, appealing in appearance, cheap to afford, and quality made.
We even offer great shipping prices to get your flooring materials to the site in a hurry! That's the Burlington difference. If you have any questions or are looking for the right flooring materials, our dedicated staff of flooring professionals are available to help you. We're the true floor experts and can help you out in any tough situation.
Our showroom is stuffed full of different flooring samples to look through. It doesn't matter if you want plank flooring, beautiful hardwood, or luxurious vinyl, we stock it all. Laminate, linoleum, sheet vinyl, static control, slip retardant, and even environmentally safe flooring types will be found in our store. Our selection is what makes us number one in commercial flooring.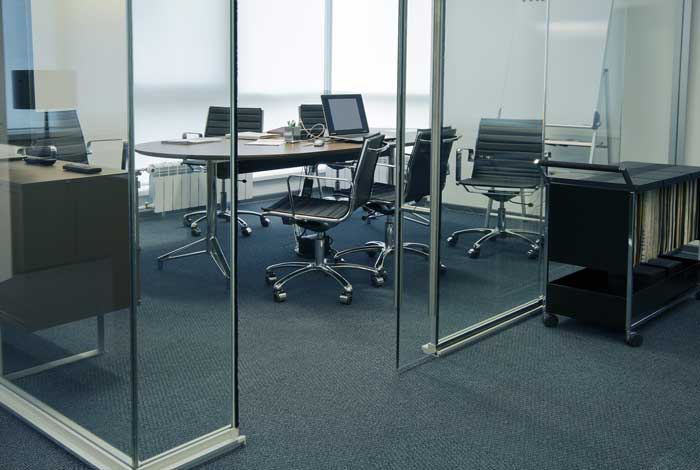 Looking for Commercial Flooring Installation from South New Jersey?

There's more to commercial flooring installation than just putting a new floor in! No, there are all sorts of tools of the trade you'll need to complete the job. Burlington has every tool and accessory under the sun to help you do a job well done. That means we have stair treads, rubber tiles, wall bases, moldings, trims, primers, patches, transition strips, and risers. Whatever it is, we have it in stock!
We want Burlington to be your one-top commercial flooring installation business. You should be able to walk through the doors and leave with everything you need. That saves you time and money having to visit multiple stores before you can even start the project. This is the Burlington difference!
Along with having all the flooring types, high-quality materials, and accessories, our dedicated staff will help you in any way they possible can. We even have professional installers who are highly experienced in all sorts of commercial settings. We'll help put in your new durable flooring that is guaranteed to delight all who see it.
Since commercial flooring has needs residential homes do not, such as extremely high traffic volumes, Burlington understands the demand for quality and durable flooring options. From start to finish, your whole project is 100% covered by Burlington.