The Best Hardwood Flooring In South Jersey
Hardwood flooring is still a very sought-after and gorgeous addition to any home. Hardwood floors hold their beauty, design, and value much better than carpets do. That's because they're easy to clean and if there's an issue with part of your floor, it's simple to fix without replacing the whole floor. We also love hardwood floors because they're so inviting and warm. There's no doubt everyone dreams of having a hardwood floor in their home.
If you've been to Burlington before, then you know we love to satisfy our customers by providing the greatest flooring options on the market today. We have the largest selection of all the top brands of hardwood flooring, including every shape, color, and even wood species imaginable. Our goal is to give you the ultimate floor of your dreams with our unique selection. And if we don't have it in store, we can get it for you.
The process of giving your home a brand-new look and feel starts and ends with Burlington! Not only do we have all the top hardwood flooring brands in stock, our affordable pricing and variety of styles makes us the number one flooring store in the country. You won't miss the Burlington difference compared to other less-experienced flooring companies that skimp on using quality products and do shoddy install work.
The types of hardwood flooring you'll find at Burlington are always in style and provide the ultimate character to any and every room in your house. As we stated before, hardwood floors are easy to clean and last a very long time, proving to be the most cost-effective way to improve the look and value of your home and work spaces.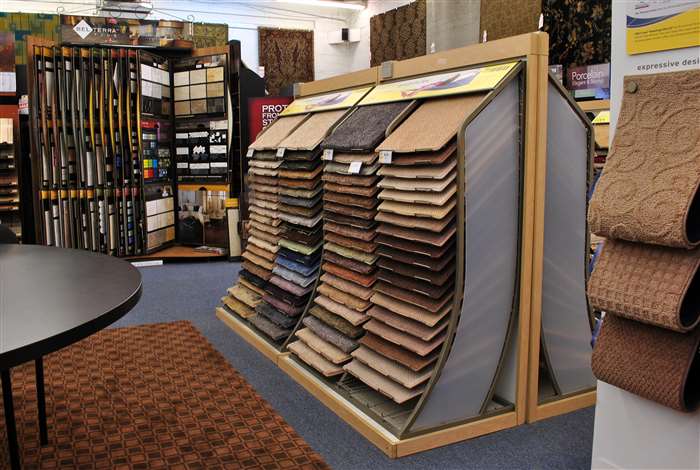 Looking for Hardwood Flooring from South New Jersey?

At Burlington, we excel at offering only the best wood types for your floors. You want something that's both elegant and will survive the test of time. That's why we offer everything from oak flooring to Brazilian cherry. Do you want 100% natural floors or engineered wood designed to specifically to keep out moisture, bugs, and will last longer than natural flooring.
We have plank flooring, strip flooring, handscraped, and even wire-brushed flooring. Whatever the style and look you're going for, we have it at Burlington. Our stock and our prices are what give us an advantage over our competitors. Our selection also comes with our team of experience installers as well.
Burlington's amazing staff won't just help you choose the right floor for your home, we'll even install it, too! Our hardwood flooring installation team is highly experienced at installing, sanding, and finishing all types of hardwood floors. Our professional installers will ensure the job is done right the first time to save you from having to rely on inexperienced team just because you think you'll save a few bucks.
Burlington offers the right combination of price, budget, and experience to get you the hardwood floor of your dreams.